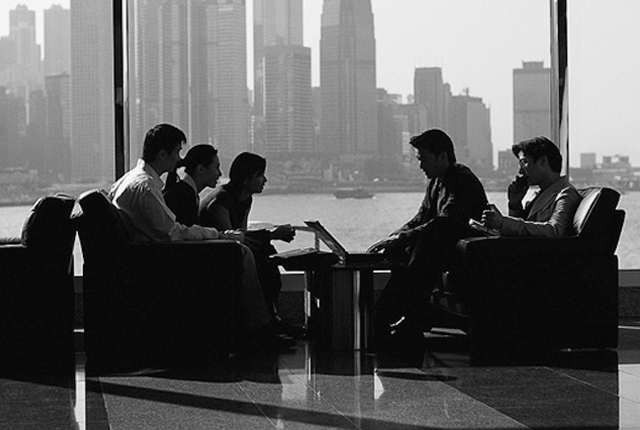 OUR TEAM
BETH TOPOLOVSKY
Beth is the Managing Partner of Stinson Partners AB. Stinson was started from a passion of working with talented, high-tech teams and together building impressive organizations infused with competitive team spirit, accomplishing more than each member ever expected. Beth has lead five organizations in reinventing themselves; three were business units within Cisco Systems and two were mid-sized Swedish companies. Along with her training in electrical engineering and background managing mid-to-large companies, Beth brings years of entrepreneurial experience – from starting and leading Q2 Labs AB – to consulting with many early stage companies in Stockholm.
While working for Cisco Systems in 2001, Beth relocated to Sweden to manage an acquisition formerly called Qeyton Systems AB which produced a highly efficient optical transport platform. Thereafter, Beth was the co-founder and CEO of Q2 Labs AB, developing an optical networking product which was later sold to Net Insight AB. Beth has held Chief Operating Officer positions with Transmode and Tilgin, both mid-sized companies in Stockholm.
Prior to moving to Sweden, Beth held Senior Management positions in Engineering and Operations within Cisco Systems. She has been a Product Marketing Manager for KLA-Tencor. Beth's hands-on technical experience comes from her 5 years as a high-speed chip design engineer with Hewlett-Packard in Palo Alto, California.
Beth serves on the board of Gemfire Corporation, The American Chambers of Commerce in Sweden, The Turnaround Management Assoc in Sweden, Stories for Society and The American Club of Sweden, and is an advisor to a few early stage companies in Sweden.
PETER NILSSON
Peter is a partner with Stinson Partners AB. His key responsibilities include developing problem-solving strategies for getting to client issues quickly and accelerating the client's projects by combining industry-specific expertise, technical know-how and a pragmatism that stems from significant implementation experience. Peter has extensive leadership experience with product and service development projects in the telecommunications, high-tech and financial service delivery industries.
Prior to Stinson, Peter spent 7 years working with several high-tech start-up companies implementing their product development, systems engineering and professional services processes. Most recently, Peter worked for Tilgin AB, based in Stockholm, and regularly represented the company's vision within customer accounts by discussing enabling technologies, developing business plans, formulating technical solutions and helping service providers streamline their voice and video networks. His expertise and passion lies in working with service providers in designing and implementing their next generation networking needs, vis-à-vis VoIP, IPTV, and other packet communications technologies.
Peter recently completed a six year role on the National Advisory Board for Keller Graduate School of Management in Chicago, and he currently serves as a member of the Finance Committee for a non-profit organization. Additionally, he is a member of the Project Management Institute (PMI) and National Investor Relations Institute (NIRI) and has been a certified Project Management Professional PMP). Peter holds a BA in Economics and Psychology, and earned his MBA in Telecommunications Management from the University of Miami in Florida.
DOUG FAULKNER
Doug Faulkner is a Senior Associate with Stinson Partners. Doug brings a strong focus on bridging Swedish companies to the U.S. in the form of strategic business development, diplomacy advising, and providing guidance for best paths and practices for Federal and Government projects and cooperation.
For over fifteen years, Doug has led efforts in government and business to expand U.S. and overseas renewable energy production and efficient energy use. He provides strategic advice on public-private partnerships; federal and state government assistance and policy; and, new business opportunities in clean technologies.
Recently Doug has been appointed to the first Board of Directors, Virginia Universities Clean Energy Development and Economic Stimulus Foundation.
Doug has been Acting Under Secretary/Deputy Under Secretary for Rural Development, U.S. Department of Agriculture (2006-09): He negotiated and implemented the landmark Energy Title of the 2008 Farm Bill, and developed the first comprehensive National Biofuels Action Plan. Doug also led new biofuels collaboration with Brazil. During 2001 – 2006, Doug was Acting Assistant Secretary/Principal Deputy Assistant Secretary for Energy Efficiency and Renewable Energy, U.S. Department of Energy. He proposed new funding for bioenergy and solar R&D, the foundation for the President's own Advanced Energy Initiative.
Doug was with the Senior staff at Department of Energy from 1993 to 2001, and built a new biobased products R&D program. He was also a Senior Advisor to two Secretaries of Energy during 1989-92 and 2001.